While you already use your shed to store tools, motorcycles, and other outdoor gear, it's becoming more popular to transform a shed into a man cave. With a little extra planning, you can turn any outdoor storage solution into your own personal man cave shed. Whether you want to watch the big game in peace, or create a hangout for you and your friends, here are some simple ideas to turn your shed into a backyard oasis.
Plan Ahead for the Perfect Man Cave
Before even constructing your man cave shed, think about exactly what you want out of your personal space. If you want to set up a big screen television for the ultimate football fan, make plans ahead of time to include electricity. Setting up the electrical wiring before construction will save you time and money. Perhaps you want your man cave to serve as a bar, or a place to sit back and unwind with friends. If you want to be comfortable in any climate, insulating your shed is another simple project to plan as you begin customizing your space. Insulating will also help control the interior temperature and will reduce condensation, which will prolong the life of your shed.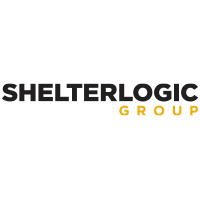 Picking the Right Shed for You
Before choosing your perfect man cave, figure out where you'll want to build it in your back yard. Measure the area, and choose the size accordingly. You don't want to purchase a shed that's too large or too small for your area. The Commander Series Storage Building is a phenomenal choice for a backyard getaway. It has big storage space and even bigger value. There is enough space in this shed to turn it into a hang out, or a warehouse to store your tools or take up a new hobby. Perhaps you want to take your motorcycle repair skills to the next level and turn your shed into your new shop. This option gives you enough space and chance for customization. This choice also includes:
UV resistant HDG STEEL panels that are 15% thicker than standard steel, which protects against rot and extreme weather
Extra tall walls for maximum storage opportunities
Heavy-duty steel doors
DIY assembly with pre-cut parts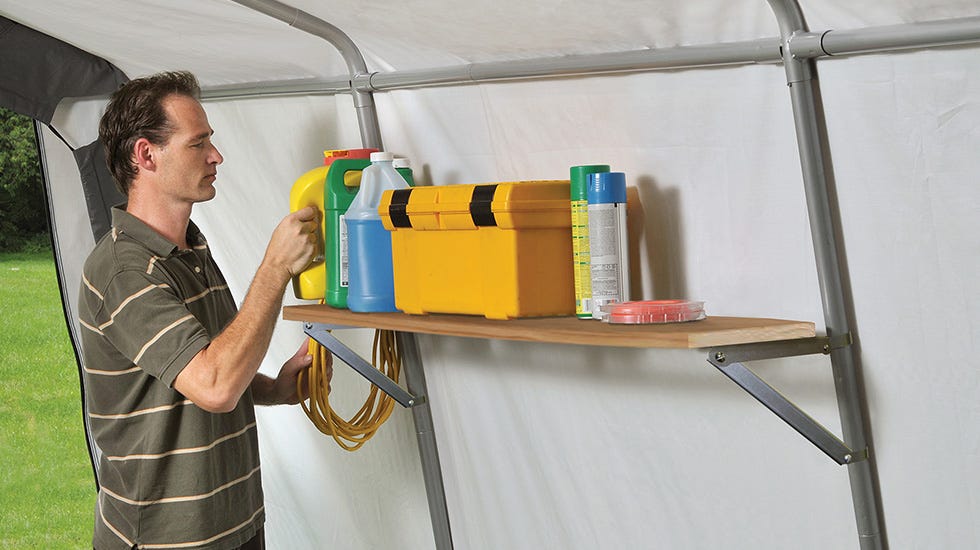 Make Your Man Cave Shed Your Own
Looking for ideas and tips on how to personalize your man cave? You may want to start out by choosing a theme for your man cave, like "back to nature" or a "football hideout." Since the true reason for transforming your shed is to create a relaxing space for yourself, why not deck it out to perfection? In order to do that, don't skip out on accessorizing your shed with your decorations. That means chairs, tables, wall decor, and other comforts to make your man cave exactly the way you want it to be.
If your hideaway is a place to toy with your tools, adding a tool hanger is not only a way to show off your gadgets, but it also gives you easier access to what you need. This tool hanger includes 5 snap-in holders and a small holder and also mounts easily on any wall! This shelving kit is another way to ensure whatever you need is at your fingertips. You could even get creative and display fun sports signs or any other decorations. The kit includes four brackets and telescoping wall braves to make shelves any length.
So, if you're looking for a relaxing area to create a man cave shed, your back yard shed has an endless amount of possibilities. All you have to do is brainstorm a theme, plan ahead, and make it your own.